Cultural Exchange Club (CEC)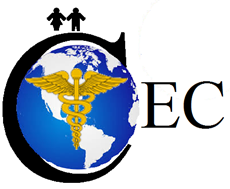 Who we are . . .
The Cultural Exchange Club (CEC) is made up of all students who attend Baptist Health Sciences University (Baptist University). CEC holds regular meetings to provide students with an opportunity to meet students from various cultures, to share cultural similarities and differences, to plan activities to promote cultural awareness, and to volunteer within the community.
Purpose . . .
The Cultural Exchange Club (CEC) was created to bring cultural awareness and understanding to Baptist University students, faculty, and staff. As future healthcare professionals, it is important to have a greater understanding and respect for the values, principles, and beliefs of others.  Understanding and respecting the cultures and customs of future patients and coworkers will help build rapport and improve communication. This, in turn, can greatly advance the care provided for patients as well as their recovery.
Additional information . . .
Cultural Exchange Club (CEC) meetings are open to all students. Meeting and event information is sent via email to all Baptist University students. However, if you would like to be more involved with CEC, please email Ramazan.Aydogdu@baptistu.edu