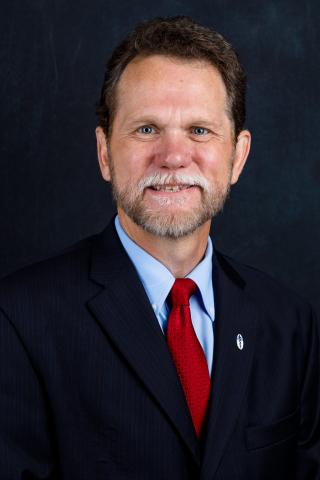 Peter A. Bell, DO, MBA, HPF, FACOEP-dist, FACEP
Vice Provost and Dean
Dr. Bell is a 1980 graduate of Hamilton College and obtained his medical degree from the University of New England in 1984. He completed residencies in Family Medicine and Emergency Medicine and is board certified in both. His first job was as Medical Director of the Emergency Department at OhioHealth Doctors Hospital in Columbus, Ohio. He established the first emergency medicine residency at Doctors Hospital in 1991 and has been an attending faculty member at Doctors Hospital for the past 34 years.
Dr. Bell was appointed Assistant Dean for the Ohio University CORE system in 1995. He has since completed a two-year Fellowship in Academic Administration, a Health Policy Fellowship through the AOA, and in 2002 was promoted to Professor of Emergency Medicine. Actively engaged in clinical teaching, research, and education, Dr. Bell saw a need for advanced expertise in business management. In 2008, he graduated first in his class from the Ohio University MBA program.
Dr. Bell has also served in several leadership positions: President of the Ohio Osteopathic Association, President of Ohio Chapter American College of Emergency Physicians, national President of the American College of Osteopathic Emergency Physicians, and in 2015 was named Chair of the OUHCOM-CORE Board. He continues to serve on a variety of state and national bureaus and committees.
Dr. Bell has participated in Grants and Research involving more than $100M. He has published dozens of papers and editorials, lead the development and implementation of hundreds of scholarly projects, as well as, regularly presents at national and international forums.
For over 3 decades, Dr. Bell has been a guiding voice in both health policy and osteopathic education. He has a passion for osteopathic medicine, teaches osteopathic diagnosis and treatment, and is active in the formulation of health policy.
In 2017, Dr. Bell began a new chapter as he moved to Virginia to serve as the second Dean of Liberty University, College of Osteopathic Medicine. Dr. Bell led the college to achieve accreditation and was instrumental in setting the college on the path to continuing success.
In September of 2021, the Ohio University Board of Trustees recognized Dr. Bell be awarding him Emeritus status. Dr. Bell completed his assignment at Liberty University in December of 2021.
After several months of consulting, Dr. Bell accepted a new assignment. In August of 2022, he became the Vice Provost at Baptist Health Science University with the goal of 'expanding the pipeline' for training health care providers in the classroom and clinical, and Dean of Medical Education. Dr. Bell's charge as dean is to establish the Baptist University College of Osteopathic Medicine with an anticipated first class in August 2024.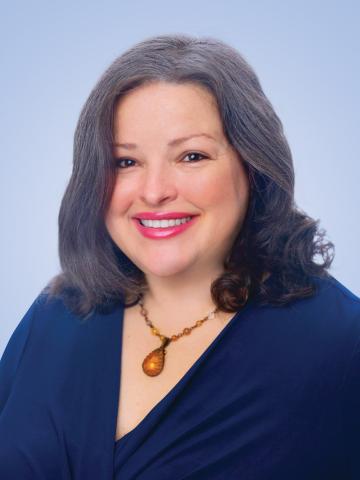 Beth Choby, MS MD FAAFP
Senior Associate Dean for Academic Affairs, Professor of Family Medicine
Dr. Beth Choby is a board-certified Family Physician. She has worked around the country in various Family Medicine residency programs where she practiced full-scope family medicine, procedures and maternity care. In 2012 she transitioned to the University of Tennessee College of Medicine where she was a founding member of the Medical Education Department. During this time, she led the Principles of Clinical Medicine Course and the college's standardized patient training program. She also completed a master's degree at UAB in healthcare simulation. At Baptist University College of Osteopathic Medicine, she serves as the Senior Associate Dean for Academic Affairs, helping to develop the first- and second-year academic curricula alongside a team of seasoned basic scientists and clinicians. Her research interests include simulation in medical education and procedural medicine.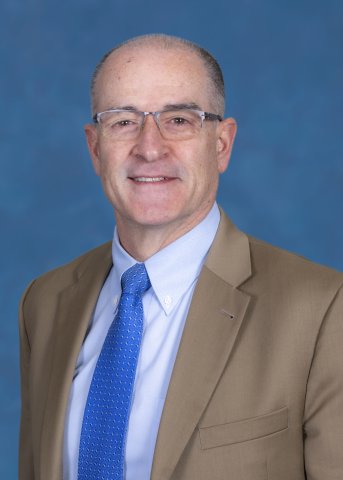 David F. Klink, D.O. CAPT, MC, USN, (RET)
Senior Associate Dean for Clinical Affairs, Professor of Ophthalmology
Dr. Klink has 34+ years of experience in the practice of medicine, 14 years of experience in graduate medical education and 7+ years in academic administration. After completing an internship in Family Medicine at Naval Hospital, Charleston, S.C., he trained in Submarine and Hyperbaric Medicine at the Naval Undersea Medical Institute in Groton, Conn. He subsequently served as a Submarine and Diving Medical Officer at Naval Hospital, Groton, Conn., and with Submarine Squadron 10.  Following his Residency in Ophthalmology at the National Naval Medical Center (NNMC) in Bethesda, MD,  he completed two Fellowships at the Wilmer Eye Institute, Johns Hopkins University School of Medicine: the first in Neuro-Ophthalmology and the second in Pediatric Ophthalmology and Adult Strabismus. For over 17 years he provided services in Neuro-Ophthalmology, Pediatric Ophthalmology and adult Strabismus at NNMC and the Naval Medical Center Portsmouth (NMCP). The medical staff of NMCP recognized him with the Master Clinician Award.  He held faculty positions as Assistant Clinical Professor of Ophthalmology at Eastern Virginia Medical School and as Clinical Instructor in Pediatric Ophthalmology for the San Antonio Uniformed Services Health Education Consortium Ophthalmology Residency Program. As the Department Head of Ophthalmology at NMCP, he led a group of 50 ophthalmologists, optometrists, technicians and staff in support of active duty military troops, their families, and military retirees. CAPT Klink retired from the United States Navy after 28 years of active service.
Dr. Klink entered full-time academics and academic administration as an Associate Professor of Ophthalmology at Liberty University College of Osteopathic Medicine serving in various leadership positions including:  Department Chair of Specialty Medicine, Medical Director of the Center for Standardized Patients and Simulation, Interim Dean, Senior Associate Dean for Clinical Education, and Program Director for Global Medicine.  At Baptist University College of Osteopathic Medicine, he oversees the clinical education of our students during their third and fourth years of medical school and their transition to graduate medical education.  He has a passion for domestic and international medical outreach and exploring how early exposure to populations that are underrepresented in medicine early in their medical education affects student's choice of medical specialty and practice location.
Joseph D. Baker II, DO, FACOFP, CAQ-Geriatrics
Assistant Dean OMS 1 & 2, Associate Professor of Family Medicine & Geriatrics
Dr. Baker is a native Ohioan. He has lived in Wooster, Marion, Delaware, Dayton, Sandusky, and Avon Lake, OH. After graduation from Rutherford B. Hayes High School in Delaware, OH, he attended Miami University in Oxford, OH obtaining a BA degree. From here, he attended the Ohio University Heritage College of Osteopathic Medicine and earned the Doctor of Osteopathic Medicine Degree. He did a Traditional Internship and Family Medicine Residency at Firelands Medical Center in Sandusky, OH.
He took over the office of a retiring physician in Old Brooklyn, OH, a west-side borough of Cleveland, OH. Here he operated a Family Medicine office, admitted patients to two hospitals, and was the medical director for a nursing home. After 17 years, he shuddered this office to join the Department of Family Medicine and Geriatrics at MetroHealth Medical Center in Cleveland., OH. At this large teaching hospital, he became the Director of Medical Education for Osteopathic Programs. He served as preceptor for many medical students in the geriatric outpatient clinic.
In 2015, he went to the Alabama College of Osteopathic Medicine as a member of the faculty.
He came to Memphis in 2022 as Assistant Dean for OMS 1 & 2. He enjoys curriculum and learning event development in the pre-clinical years and the impact that it can have on the early development of medical students.
It is important to get students on a good trajectory early in their career so that they can become the best that they can be. Modern medicine is rapidly changing and the need for competent, compassionate, humanistic, and empathetic osteopathic physicians is more important than ever in the face of the rapidly advancing technologies.
He lives in the Memphis area with his wife Karen who is a highly achieved nurse educator. He enjoys listening to and making music.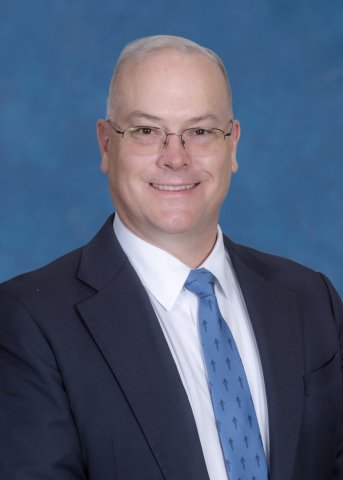 John C. Biery, Jr., DO, CAQSM, C-ONMM
Chair and Associate Professor, Osteopathic Principles and Practice; Program Director, Osteopathic Neuromusculoskeletal Medicine Residency
Dr. Biery hails from northwest Ohio, growing up in an Osteopathic family.  Upon completion of his education, he served twenty years in the US Navy as a Family and Sports Medicine physician in academic, administrative and clinical settings.  After retiring from Naval service he joined the faculty at the Alabama College of Osteopathic Medicine where he taught Osteopathic Manipulative Medicine, Family Medicine and Sports Medicine in both a didactic and clinical environments. Realizing he needed a deeper knowledge of Osteopathic Manipulative Medicine to improve his teaching ability, he completed a residency in Osteopathic Neuromusculoskeletal Medicine (ONMM) and is now board certified in ONMM.  His research interests include; heat injuries, musculoskeletal injuries, and anything to do with Osteopathic Medicine and teaching Osteopathic Manipulative Medicine.  He is married to his high-school sweetheart, Shari and has two young adult children.
Alisa S. Dyson, Ed.D.
Assistant Dean of Academic Affairs; Associate Professor of Medical Education
Alisa Dyson possesses 30 years of combined experience in classroom pedagogy, andragogy, and educational administration. She is respected for her integrity, principled leadership, and passion for education.
Alisa has extensive experience in all aspects of training and development. She has provided creative solutions to training and developmental needs on a wide variety of topics, including basic managerial skills, communications, interpersonal relationships, customer/guest relations and team building. She has developed and implemented numerous corporate-wide programs including performance appraisals, employee involvement strategies, and management development systems. Her consultation to managers has provided new approaches to many different issues resulting in increased individual and organizational effectiveness. She was responsible in all facets of Instructional Systems Design (ISD), development, and delivery for employees, patients, and healthcare professionals. She and the members of her team were responsible for developing creative training solutions to support the exponential growth that Health Diagnostic Laboratory (HDL) Inc. experienced in its four years of existence. She designed and developed web-based training courses to assist physicians in their understanding of advanced biomarker testing for cardiovascular disease, metabolic syndrome, and diabetes. She has also been vital in developing online education for employees across the United States.
Alisa was also responsible for the development and implementation of the Transitional Work Program for special needs students, ages 17 – 22. She has served with the State Agency cabinet secretaries and agency department heads to change the way we think about work placement opportunities for individuals with disabilities. HDL's program received awards and recognition as a workplace model according to Governor McDonnell's Executive Order 55.
Prior to her work with HDL Inc., Alisa served in educational administration as principal in K5 – 12th grades and as an inclusion teacher for grades 9 – 12 for students with mild to moderate learning disabilities. Much of her case load was dedicated to high school students diagnosed with autism spectrum disorder. Alisa also provided staff and instructional faculty training and development programs. Alisa is a graduate of Virginia Commonwealth University in Richmond, Virginia. She received her Master's in Education NK – 12th grades and her Masters in Educational Administration from Liberty University in Lynchburg, Virginia. She completed her doctoral program in Educational Leadership, Curriculum and Instruction at Liberty and has taught graduate courses as adjunct faculty at Regent University.
She continued her work in higher education at Liberty University as Associate Dean for Accreditation, Professional Development, CME, and External Affairs at LU's College of Osteopathic Medicine.    
As Associate Dean of Accreditation, Professional Development, CME, and External Affairs, she had responsibility for leading the college's efforts in providing professional development for staff, faculty, department chairs and directors, in the provision of career development support to faculty throughout their careers.  In this role she designed, developed, and implemented programs around the concepts of skills development and mentorship including faculty development sessions with well-defined objectives, small group learning formats, and faculty performance of designated skills. Responsibilities included providing vision and oversight for all forms of faculty development and CME, including determining appropriate support, resources, programming, and training to facilitate faculty growth in all areas of their professional roles.  Lead accreditation and assessment efforts for the COCA.  Strategic planning and oversight of the COM's accreditation activities, including advisory committees and events for stakeholder engagement in consultation with the leadership team.  She continues this work in Memphis, Tennessee where she currently serves in the role of Assistant Dean of Academic Affairs at the Baptist Health Sciences University College of Osteopathic Medicine (BUCOM). 
Lilian Nyindodo, Ph.D., MPH
Chair and Associate Professor, Biomedical Sciences
Dr. Nyindodo has over 17 years of experience in science, health, and healthcare. She currently serves as Chair and Associate Professor of Biomedical Sciences for the Baptist University College of Osteopathic Medicine (BUCOM). Prior to joining BUCOM, she was the Program Chair of the undergraduate Biomedical Sciences program at BHSU. She is passionate about teaching and research and is looking forward to training future doctors by integrating principles from the basic sciences with applications in the clinical sciences.
Dr. Nyindodo has an extensive multidisciplinary background in Epidemiology and Biological Sciences. As an epidemiologist, Dr. Nyindodo was an integral part of the Baptist Memorial Health Care Corporation (BMHCC) COVID-19 response team and served as System Epidemiologist. She supported investigations and developed employee and patient 
contact tracing systems. Dr. Nyindodo previously served as a Chronic Disease Epidemiologist for the Shelby County Health Department (SCHD) where she studied patterns of chronic conditions, leading causes of death, life expectancy, social determinants of health, and economic hardship in Shelby County. In Biological Sciences, Dr. Nyindodo has worked on several funded projects that investigated pathogens, including Plasmodium falciparum and Giardia lamblia. Her work focused on the pathogenesis and identifying potential drug targets and community impact. She has also conducted and supported research related to cell culture, cloning, cell fractionation, organelle isolation, protein characterization, gene expression, and confocal microscopy. Previous projects were funded by the World Health Organization, the International Atomic Energy Agency, and Medecins Sans Frontieres.
Dr. Nyindodo is passionate about the community. She currently serves as the leader for the BHSU HealthCORE. This community outreach program aims to alleviate the healthcare workforce shortage by inspiring students to pursue career options available in medicine, STEM, Public Health, and other health professions. Under BHSU HealthCORE, she brings together multidisciplinary stakeholders and volunteers to develop and deliver opportunities such as Black Men in White Coats, STEM Summer Camps, SHE leads the way, Mentoring, and hands-on labs.
Dr. Nyindodo was born and raised in Kenya, went to College in India, and has been part of the Memphis community for 18 years. She has established herself in Memphis as an expert in epidemiology, an influencer of prudent health policy, an advocate for the underrepresented, and an academic leader. She was awarded the 2022 Rose Temple Distinguished Faculty Award and serves as the 2023-2024 Faculty Senate President. Dr. Nyindodo is a proud mother to her 10-year-old son Malachi. She is multilingual, and loves traveling, and spicy food.
Cameron Conn, Ph.D.
Assistant Dean of Administration, Operations and Services
Dr. Cameron Conn is a native of Dyersburg, TN and has 15+ years of experience working in higher education administration. She began her career in student affairs at Mississippi College and then transitioned to focus on healthcare education at Baylor University and now here at Baptist Health Sciences University. During her tenure at Baptist, Dr. Conn has served as the Director of Planning & Institutional Effectiveness, Interim Registrar, and Interim Dean of Allied Health, where she was instrumental in launching new programs in Neurodiagnostic Technology and Surgical Technology. As Assistant Dean of Administration, Operations and Services (AOS) for the College of Osteopathic Medicine, Dr. Conn leads a team of talented student affairs practitioners, enrollment professionals, and other key administrators whose top priority is providing support and services for BUCOM students.
Dr. Conn remains active as a quantitative researcher and peer reviewer in the field of higher education. She has several publications, regularly presents at national education conferences, and mentors doctoral students by serving on dissertation committees at Azusa Pacific University and Bethel University (Minnesota). Her research interests include Dr. Conn remains active as a quantitative researcher and peer reviewer in the field of higher education. She has several publications, regularly presents at national education conferences, and mentors doctoral students by serving on dissertation committees at Azusa Pacific University and Bethel University (Minnesota). Her research interests include student-faculty interaction, college student outcomes, and Christian higher education. Dr. Conn also earned a Doctoral Certificate in Strengths-Oriented Higher Education during her time at Azusa Pacific University and enjoys facilitating professional development workshops to build effective, diverse teams.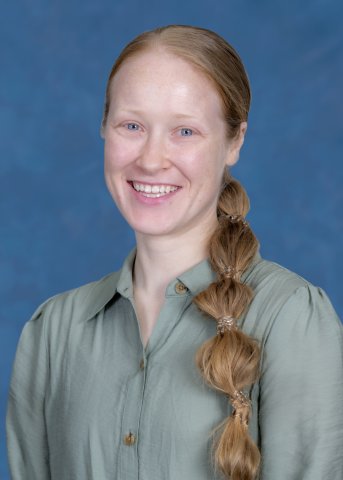 Christina Fredrick
Academic Operations Coordinator
Born and raised in Missoula, Montana Christian Fredrick received my BA at the University of Montana with a major in East Asian Studies and minor in Linguistics. Christina recently moved to Memphis from Missoula where she was working as a Hospitalist and Critical Care Coordinator at Community Medical Center, and before that she worked as a Critical Research Coordinator on the same campus. Previous to her roles related to the medical field, Christina was a supervisor in various other positions specifically aimed toward training where she developed training curriculum and onboarding processes for incoming employees. She looks forward to using these skills to support the Senior Associate Deans and the many new faculty members who will be joining BUCOM.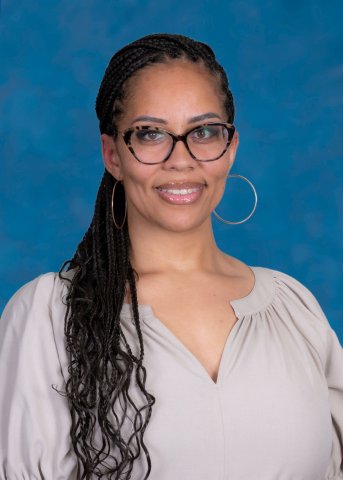 Jimmi Lampley MS.Ed.
Associate Director of Admissions
Jimmi Lampley is a native of Earle, Arkansas and has a decade of higher education experience in academic and student affairs. She has aided in the development of undergraduate and graduate students in both public and private institutions in Arkansas and Tennessee. Jimmi's higher education experiences include admissions, academic advising/coaching, residence life, student programming, and student conduct. Jimmi's passion for graduate healthcare education was cultivated in her role at the University of Tennessee Health Science Center as an Education Specialist where she directly offered individualized and group academic coaching to students in various disciplines including dentistry, nursing, pharmacy and medicine throughout all phases of the classroom and clinical experiences.
As the Associate Director of Admissions for the College of Osteopathic Medicine at Baptist Health Sciences University, Jimmi is responsible for coordinating all recruitment activities to promote BUCOM to prospective students and supervises all facets of processing prospective students and contacts in order to encourage and facilitate enrollment of qualified applicants.
Melissa Surles
Administrative Director Office of the Dean
Melissa Surles has worked in higher education for over 15 years. Employment with Baptist for 18+ years has afforded her opportunities to work in enrollment management, student leadership development, student learning resources and fundraising. With a passion for encouraging and serving others, Melissa is looking forward to working alongside the Dean to serve BUCOM, and all those whose paths we cross. in a variety of ways.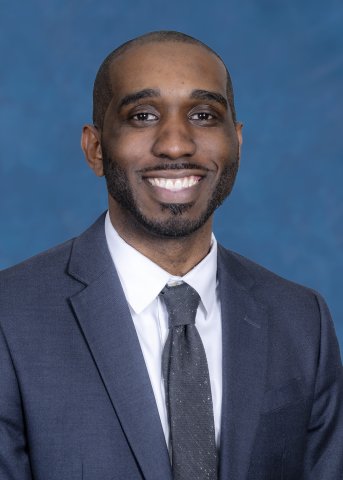 Quincy Titus
Admissions Data Specialist
Quincy Titus is a native of Memphis, TN and has experience working in higher education, K-12 education, and healthcare. After serving as a Resident Assistant while enrolled at the University of Memphis, he accepted a full-time role there in Residence Life upon graduation. During his tenure in student affairs, Quincy supervised and managed the on-campus apartments and townhouses. In 2016, he became an educator for Shelby County Schools, teaching Science and Social Studies to 4th graders. After five years of teaching, Quincy transitioned into healthcare by serving as a coordinator for the Baptist Medical Group before combining both interests of education and healthcare and joining Baptist Health Sciences University. Quincy is currently serving as the Admissions Data Specialist for the College of Medicine and will support prospective BUCOM students as they work through the application process.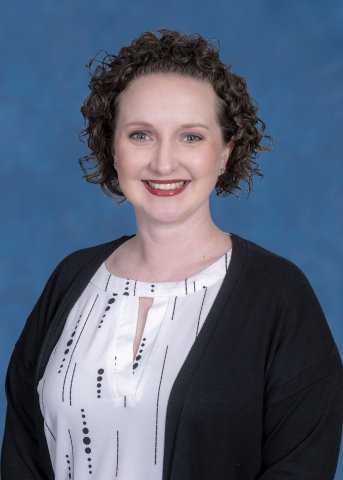 Meghan Woodham, EdD
Director of Admissions & Student Affairs
Dr. Woodham is originally from Dothan, AL and has more than 15 years in the healthcare and medical education sectors. She began her career in healthcare fundraising where she held a number of roles including special events, annual and corporate giving, and capital campaigns. After working on the fundraising campaign and development office for the Alabama College of Osteopathic Medicine (ACOM) in Dothan, she joined the ACOM team as the Assistant Director of Admissions/Recruiter.
Her research interests include non-cognitive assessments in undergraduate medical school admissions and correlative outcomes in medical student performance in the clinical experience and student climate surveys. In her role at BUCOM, Dr. Woodham will oversee all aspects of medical student recruitment, matriculation, and student life programming and support services outside of the classroom.