Program Overview
Are you passionate about improving the health of your community?
Community health workers promote health within a community by assisting individuals and their families to navigate and access community services, other resources, and to adopt healthy behaviors. They serve as an advocate or liaison between clinical and non-clinical professionals to promote, preserve, and enhance the health of each individual and the overall community.
Through training on core public health concepts and community health education strategies, participants gain knowledge and skills to foster positive change in communities that are disproportionately impacted by health disparities. Community health workers serve in numerous healthcare industries including physician's office, Federally Qualified Health Centers (FQHCs), Health and Human Service (HHS) Agencies, Community Non-Profits, and Public Health Departments.
During this program, students develop skills to:
Connect individuals and communities with the services they need to adopt healthy behaviors.
Work on health care teams to improve care for members of their community.
Provide information on available resources, provide social support and informal counseling, advocate for individuals and community health needs at the local and state level.
Course Details
96-hour hybrid program

56-hours self-paced online
40-hours in-person

20-25 participants/class
Group discounts available
In-person dates monthly across the state of Tennessee
Course Includes
OSHA approved CPR, First Aid, and AED certification
NARCAN certification
Blood Borne Pathogen certification
Simulation experiences
CHW core skills and competencies
Instructor feedback
Eligible for up to 6 hours of college credits
Skills Developed
Health systems navigation
Motivational interviewing
Cultural competence
Active listening
Care coordination
Frequently Asked Questions
What are the requirements for this program?
16 years of age or older
Read, Write, and Speak English
96-hour hybrid curriculum (56 hours online and 40 hours in-person didactic)
Optional: 120-hour field placement*
What is the name of the certification I will receive once the program is completed.
You will receive a Community Health Worker Certification (CHW Certification).
Will I receive additional credentials through this program?
You will receive the following credentials/ certifications:

CHW Basic
CPR/First Aid/AED
NARCAN Administration
Blood Borne Pathogen
What is the cost of the program?
The CHW program cost is $3,200. A sliding scale is available for groups.
Is financial aid available?
Federal financial aid is not currently available for the CHW program. The program may qualify for workforce development support in your area. We also have several grant programs currently that provide tuition assistance.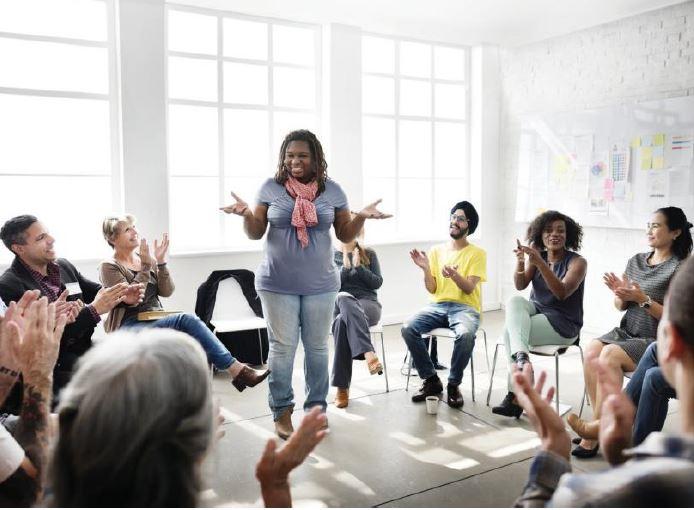 Why Community Health Worker at Baptist University?
INTERACTIVE CLASSES

Delivered by a teaching team that includes a practicing community health worker.

ENGAGED LEARNING

Opportunities for practice through simulation and role play activities.

CONTINUING EDUCATION

Option for college credits following successful completion.

DIVERSE NETWORK

Connection to a diverse network of peers and regional community health leaders.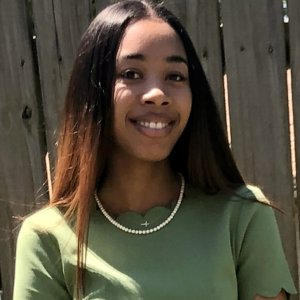 "I was enrolled in the Community Health Worker Training at Baptist as a job requirement for Shelby County's COVID-19 Community Outreach Initiative. The Community Health Worker Training has definitely been beneficial in my career field. I transitioned from outreach work for our local government to becoming a Community Health Worker for a nonprofit organization because of the training I received, and I use what I learned in the program daily. My favorite part of the program was our group activities where we were able to practice motivational interviews with one another. Doing so helped me gain confidence in my ability to help members of my community in effective ways. I would absolutely recommend this program to others!"
-Brooke Boone, CHW Cohort 2
Potential Salaries
$49,900
Median Salary
U.S. Bureau of Labor Statistics for Community Health Workers. The primary determining factors for salaries for health care managers will be the specific job title, specific responsibilities, applicable years of experience, geographic location of the job, and the type of health care organization.
Career Opportunities
Health Specialist/ Health Education Specialist
Jobs as a Community Health Worker
Health care organizations of every size and type need community health workers with strong communication skills as they are health advocates for their communities. Potential employers include:
Hospitals
Doctor's offices
Clinics
Home health care services
Research institutions
Rehabilitation centers
Mental health facilities
Insurance Carriers
Roles of the Community Health Worker may include
Establishment of trusting relationships with patients and their families in addition to providing support and encouragement.
Providing patients and family with ongoing follow-up, basic motivational interviewing, and goal setting.
Collaborate with clinical and non-clinical professionals for the continuation of care.
Delivering health related preventive services such as blood pressure, glaucoma, and hearing screenings.
Help patients connect with resources such as transportation and provide appointment reminders.
Collecting data to identify health needs within the community.