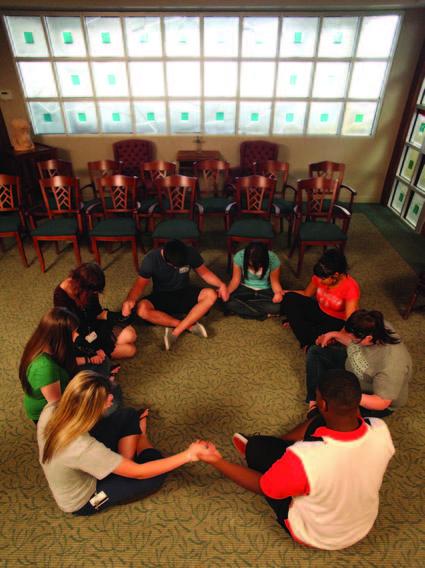 At Baptist University, interweaving academic excellence with faith is a priority.
Many students choose Baptist because of a calling by God to serve as health care providers, realizing that the practice of caring for others is a deeply sacred experience. 
In the classroom, instructors may choose to share a story of faith or begin a class with prayer. Students sometimes pray for each other in the hallway or in the College chapel. In the atrium area of the College is a beautiful stained-glass window of the cross. There is a large plaque that is located next to the window that says "Surely the Lord is in this Place." This inscription defines the spiritual life at the College. God is present, not only within these walls, but in the actual lives of the students, faculty, and staff of the Baptist University. On the pages of this website, there are opportunities for those of you who read these words to live out God's presence in your lives. The hopes and prayers of the Office of Faith and Service is that it can be a source of information and inspiration as you live out God's calling and presence.