Program Overview
A Surgical Technologist is an integral member of the health care team who specializes in optimal patient care in a variety of settings. The Surgical Technologist is a skilled allied health professional specifically trained to work under direction of the surgeon to promote an adequate and safe operating room and/or environment for the surgical patient. This individual also participates in the appropriate aseptic technique, proper sterility, accurate function of equipment/instrumentation and the application of policies/procedures to care for the overall well-being of the patient. The Surgical Technologist is able to perform all duties included within the three phases of surgery: preoperatively, intraoperatively and postoperatively. 
If you are someone who is interested in the dynamic study of human anatomy and its wondrous function and the desire to apply learned skills within the real world, Surgical Technology may be the allied health profession for you.  
In the Surgical Technology Associate Degree program at Baptist University, graduates receive comprehensive training in the ever-evolving world of Surgical Technology.
Associate Degree
The Surgical Technology program includes 1 year of Surgical Technology coursework, as well as 34 credit hours of general education prerequisite courses. All general education courses may be taken at Baptist University, and the program accepts transfer credit(s) from other accredited institutions for most of the prerequisite courses. Beginning Spring 2022, new Surgical Technology courses start each spring trimester. Students can enroll in any summer or fall trimester to begin earning prerequisite courses.
FREQUENTLY ASKED QUESTIONS
Why Surgical Technology at Baptist University
STUDENT FOCUSED WITH SMALL CLASS SIZES

SPECIAL RELATIONSHIP WITH BAPTIST MEMORIAL HEALTH CARE SYSTEM

REAL WORLD TRAINING

WITH EXPERIENCED PROFESSIONAL HOSPITAL STAFF.

IN CLASS, ONLINE, LABORATORY AND CLINICAL

INSTRUCTION AND EXPERIENCES.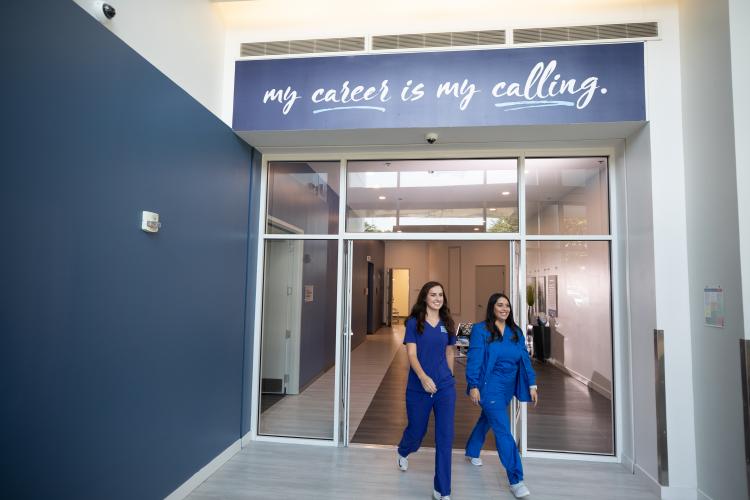 Surgical Technologists participate in a vast array of surgical procedures:
Gynecology/Labor & Delivery

Robotic Surgical Procedures
PROGRAM MISSION
The mission of the Baptist University Surgical Technology (ST) program is to prepare competent entry-level surgical technologists in the cognitive (knowledge), psychomotor (skills), and affective (behavior) learning domains.
APPLYING TO THE PROGRAM
A student is considered to be in the pre-Surgical Technology program once they are admitted to Baptist University and have declared a major. To progress from pre- Surgical Technology to the professional program, the student must have completed 12 credit hours (to include ENG 101 and MAT 110) of required program prerequisites and apply for selection into the program. To apply to the Surgical Technology major, student must currently be enrolled or have successfully completed ENG 102 and BIO 150. Cohorts begin the program course work in the spring trimester. Class size is limited and the selection process is competitive.
Steps for Applying to the Program:
Step 1: Submit an application for admission to Baptist University
Step 2: Submit all required admission documentation 
Step 3: Accept offer to attend Baptist University
Step 4: Complete and/or transfer 12 credit hours (to include ENG 101 and MAT 110) of pre-program course work with a C or better, as specified by the Surgical Technology program degree requirements.
Step 5: Submit the Allied Health Intent to Apply Form. To apply to the Surgical Technology major, student must currently be enrolled or have successfully completed ENG 102 and BIO 150
Submission of the Intent to Apply form guarantees consideration into the selection process for the program.
To be competitive in the selection process, applicants should maintain a cumulative college GPA of 2.7 or above.
Applicants should earn a B or better in all pre-program courses, to be competitive.