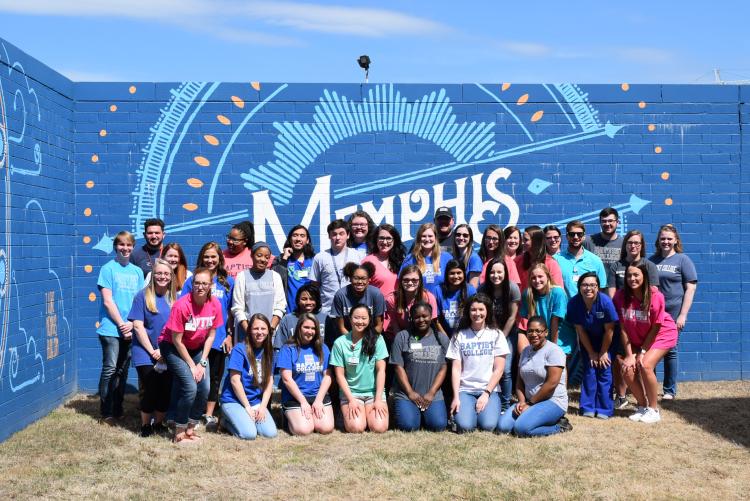 As a student at Baptist Health Sciences University, there are many student-led organizations for you to get involved. Students are encouraged to become involved in the leadership, social, and professional opportunities available through student organizations.
Student Organizations
Student Government Association (SGA)
Who we are 
The Student Government Association (SGA) is a body of students elected to represent the students' concerns to the faculty and administration. SGA holds regular meetings to discuss issues and plan leadership and community service events for the students.
Purpose 
SGA leaders are here to help you get the most out of your college experience. The SGA consists of SGA officers and Student Representatives.
Additional information
The SGA Office is located by the student lounge in the Campus Hub building. Officers can be reached by email at SGA@baptistu.edu. SGA office hours are maintained for you to meet with the officers to share ideas, discuss issues, and obtain information. 
SGA officers
President: Carlos Aguilera 
Executive Vice President: Kenlee Dunn 
VP of Community Service: Kirsten Johnson 
VP of Finance: Remiah Harris 
VP of Communication: Haley Downen
Allied Health Student Association (AHSA)
Who we are...
Unique Professionals, United in Health Care
Mission...
The mission of the Allied Health Student Association is to develop future leaders of Allied Health professionals and encourage life-long learning within their chosen profession.  The goal of this association is to promote community service opportunities that increase awareness of Allied Health professions.
National Student Nurses Assocation (NSNA)
Program Mission
Congruent with the mission of Baptist Health Sciences University Nursing Division, the Baptist University NSNA is committed to serving as the nursing student body professional organization, sharing a commitment with the Nursing Faculty and College to:
Promote interest in professional nursing organizational membership and involvement
Foster a value for life-long learning and professional development
Serve the communities in which we live
Vision
The Baptist Health Sciences University National Student Nurses Association aspires to positively impact the profession of nursing and the community we serve by involving all nursing students enrolled at Baptist University in the professional student nursing association activities and endeavors. 
Goals
The goals of the Baptist Health Sciences University National Student Nurses Association are to…
Contribute to nursing education in order to provide for the highest quality of health care.
Support and provide programs of interest to the nursing student body including the student nurse mentoring program and community service activities. 
To promote nursing student body involvement in professional nursing organizations, collaboration with College student organizations, participation in community service, and involvement in professional nursing organizations after graduation. 
http://www.nsna.org 
Faculty Advisor: Rita West. Rita.West@baptistu.edu
Brothers And Sisters In Christ (BASIC)
Cultural Exchange Club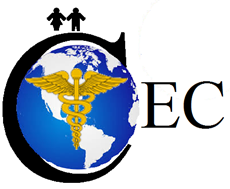 Who we are . . .
The Cultural Exchange Club (CEC) is made up of all students who attend Baptist Health Sciences University (Baptist University). CEC holds regular meetings to provide students with an opportunity to meet students from various cultures, to share cultural similarities and differences, to plan activities to promote cultural awareness, and to volunteer within the community.
Purpose . . .
The Cultural Exchange Club (CEC) was created to bring cultural awareness and understanding to Baptist University students, faculty, and staff. As future healthcare professionals, it is important to have a greater understanding and respect for the values, principles, and beliefs of others.  Understanding and respecting the cultures and customs of future patients and coworkers will help build rapport and improve communication. This, in turn, can greatly advance the care provided for patients as well as their recovery.
Additional information . . .
Cultural Exchange Club (CEC) meetings are open to all students. Meeting and event information is sent via email to all Baptist University students. However, if you would like to be more involved with CEC, please email Ramazan.Aydogdu@baptistu.edu
Residence Hall Council
Pre-Meds Without Borders
Pre-Meds Without Borders is a student organization that is dedicated to advancing healthy initiatives through proactive engagement and high impact volunteer work. By establishing partnerships and coordinating with local non-profits, Pre-Meds Without Borders will provide a platform for emerging student leaders to make meaningful contributions within their respective communities and abroad.
Additional information
The advisors for Pre-Meds Without Borders are Dr. Richard Ewool and Dr. Sumedhe Karunarathne. 
Richard Ewool - Richard.Ewool@baptistu.edu; 901-572-2565
Colleges Against Cancer
Committed to Curing Cancer
Colleges Against Cancer works to reduce total cancer incidence and mortality through establishing advocacy programs on campus, and promoting cancer awareness, prevention, and support services for cancer survivors and caregivers.
American Chemical Society
Student Veterans of America
Baptist University Student Veterans of America is part of a national organization that provides programs, resources, and support to the ever-evolving network of local student veterans. It is an advocate for addressing the needs of the 21st century active duty students, those serving in reserve status, retired and honorably discharged student veterans, and student spouses.
Contact Ivy Anderson at ivy.anderson@baptistu.edu for more info.​
Active Minds
Honor Society: Alpha Eta (Allied Health)
Honor Society: Sigma Theta Tau (Nursing)
Honor Society: Sigma Zeta (Math and Science)
Sigma Zeta is a national undergraduate honor society designed to encourage and foster scholarly activity and recognize academic scholarship in the natural and computer sciences and mathematics. This is an Outstanding organization to be listed on applications for graduate and professional schools as well as your resume.

Criteria to join Sigma Zeta:

Any college student whose major is in any of the natural sciences, who has completed the equivalent of 25 semester hours toward his degree, including 15 semester hours in the natural sciences or mathematics and who has a grade point average of 3.00 (A=4.00) in the sciences and mathematics and a grade point average of 3.00 in all subjects including the sciences and mathematics, shall be eligible for election to active membership. If other rating scales are used, an equivalent grade point ratio shall be required. If the student has previously attended other institutions of higher education, the grades attained there shall be included in computing the science-mathematics ratio and the cumulative ratio mentioned above.