Program Overview
Bachelor's Degree
Minor in Health Administration
Minor in Health Informatics
Health administration is one of the most in demand health professions, with expected job growth exceeding 20% over the next five years. Health administrators plan, direct, and coordinate the delivery of health care services. Health administrators serve in a wide variety of health care industries including hospitals, provider practices, health departments, state and federal health care agencies, nursing homes, long-term care facilities, health insurance organizations and pharmaceutical companies.
Our program provides students with the academic foundation to operate, administer, and lead aspects of the health care industry and to attend graduate school. Students develop competencies in communication, health administration practices, information management, and team leadership. All students are required to attend in-person, on campus courses in professionalism and business methods, and to complete a 120-hour internship with a qualified preceptor.
Why Health Administration at Baptist University?
COHORT MODEL

Delivered using synchronous meetings with majority of major classes taken two evenings per week.

Low student-teacher ratio

in a faith-based atmosphere.

Highly skilled research and practitioner faculty

with extensive health administration experience.

ADVANCEMENT

Opportunities to advance training through articulation agreements and accelerated 4+1 master degree options.

Connection to a diverse network

of peers and regional health care leaders.

Enhancement courses and minors

in long-term care administration, health informatics, and public health.
"BHSU provided me with an individualized, healthcare-specific, quality education that was immediately applicable to what I do daily. I feel prepared to be the driven, healthcare leader I've always wanted to be."
Jennifer M. '22, Health Administration graduate
$104,270
Median Salary
U.S. Bureau of Labor Statistics for Medical and Health Service Managers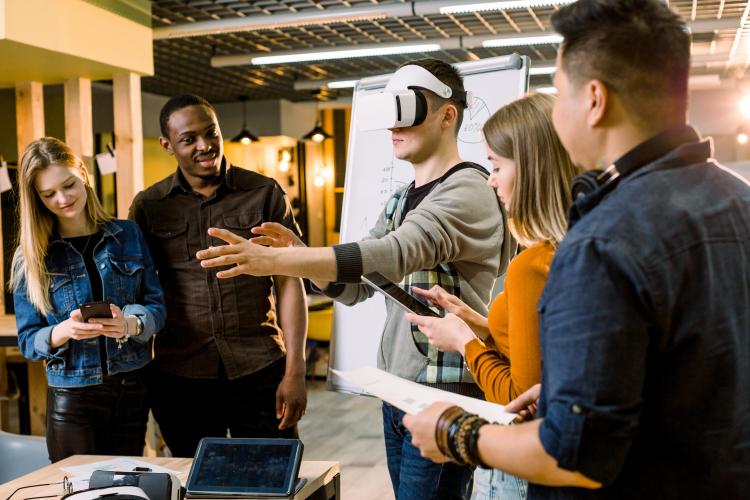 Graduates are prepared for graduate school and careers in a variety of health settings, including:
Inpatient care settings (e.g. hospitals, long-term care facilities)

Outpatient care settings (e.g. provider offices, diagnostic labs, surgery centers, rehabilitation practices)

Residential settings (e.g. nursing homes)

Governmental settings (e.g. local health departments, state and federal health care agencies)

Health care consulting (e.g., informatics, medical litigation support, accreditation)

Health service companies (e.g. pharmaceutical, insurance, durable medical equipment)