Program Overview
The Allied Health professional programs awards 2 Associate of Science degrees and 8 Bachelor of Health Sciences degrees which provides academic and experiential foundations to prepare graduates for challenging careers as clinical practitioners and clinical leaders in health care. All programs prepare graduates to earn credentials in their field of study and some offer multi-credentials, often referred to as 'stackable credentials.' With majors there are often multiple admission pathways to enter each area. Majors offered include diagnostic medical sonography (ultrasound), medical laboratory sciences, medical imaging science, medical radiography, neurodiagnostic technology, nuclear medicine technology, radiation therapy, respiratory care, and surgical technology. Additionally, there are two additional admission pathways for nuclear medicine and radiation therapy.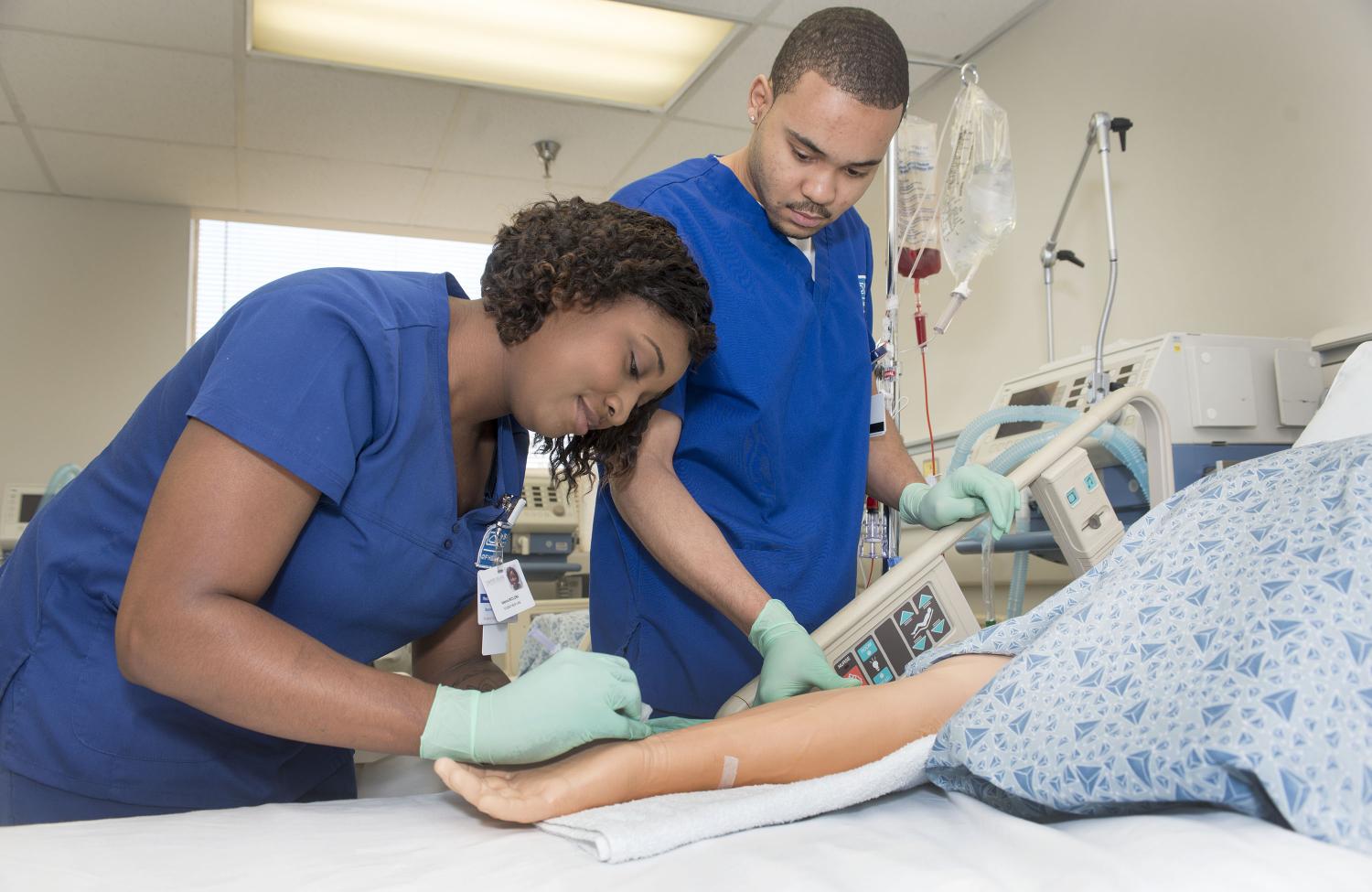 Welcome to Baptist Health Sciences University! We are pleased you are interested in the Allied Health professions. Allied Health is not a single profession, but a calling that spans across multiple professions and diverse healthcare settings. It is a calling to use your knowledge, gifts, and talents to serve others and become a true ally and member of a healthcare team.
At Baptist University, we offer associate degrees in Surgical Technology and Neurodiagnostic Technology, as well as bachelor degrees in Diagnostic Medical Sonography, Medical Laboratory Science, Medical Radiography, Neurodiagnositc Technology, Nuclear Medicine Technology, Radiation Therapy, and Respiratory Care. Completion programs are available for practicing clinicians who have a diploma or associate degree to earn an advanced degree specific to their professional practice and advance their career as working professionals. Completion programs are currently offered for certified medical laboratory technicians, credentialed neurodiagnostic technologists, registered respiratory therapists, credentialed nuclear medicine technologists, and credentialed medical radiographers. Transfer pathways from community colleges and four-year colleges/universities into Allied Health bachelor degree programs are available for those with associate degrees in Imaging Sciences, Medical Laboratory Technician, Medical Radiography, and Neurodiagnositc Technology, along with advanced progression (transfer) and accelerated progression (first-time freshmen) pathways for qualified students in Respiratory Care.  
Students in Allied Health programs are instructed by nationally recognized and highly qualified educators and have clinical practice experiences in diverse healthcare settings throughout the Baptist Memorial Health Care system and other Mid-South hospitals and healthcare facilities.  The education, training, and support Allied Health faculty provide prepares students to attain the professional credentials to succeed as clinical practitioners. If you want to make a positive difference to improve health outcomes in our community and become an important member of a healthcare team, then join us. Your Blue Healer journey starts here with Allied Health!
Elizabeth Williams, PhD, MDiv, Dean of Allied Health   
9
9 Programs of study in Allied Health