Program Overview
Bachelor's Degree
RN to BSN Completion Program
It has never been easier to advance your nursing career. Baptist Health Sciences University values your individual achievement and education. By offering our RN to BSN degree program entirely online, students can tailor their learning to fit their lifestyle. At Baptist University, you may design an individualized plan to complete the degree requirements at a pace best for you. The path you choose is entirely your own.
The RN-BSN program is a sequence of study for the diploma or associate degree nurse or graduate awaiting licensure who wishes to pursue the Bachelor of Science in Nursing Degree. Qualified students are admitted to Baptist University and to the professional program simultaneously. The Bachelor of Science in Nursing (BSN) degree at Baptist University is ideal for nurses who want to expand their career options and help improve their earning potential.
RN to BSN Curriculum
Our RN to BSN curriculum builds on the prior learning experiences of the diploma or associate degree nurse focusing on advancing the knowledge and skills in population health nursing, leadership, and nursing research for evidence-based practice. All of which are essential for nurses seeking to provide a higher level of quality care.
This program accommodates the working diploma or associate degree graduate or licensed registered nurse who wishes to obtain the baccalaureate degree. Students may enroll in and complete General Education/Pre-Professional courses concurrently with professional nursing courses if desired.  The courses in the RN-BSN program are offered in a variety of formats; online, blended, flex or face-to-face. Students select the delivery format best suited for them.
Quick Facts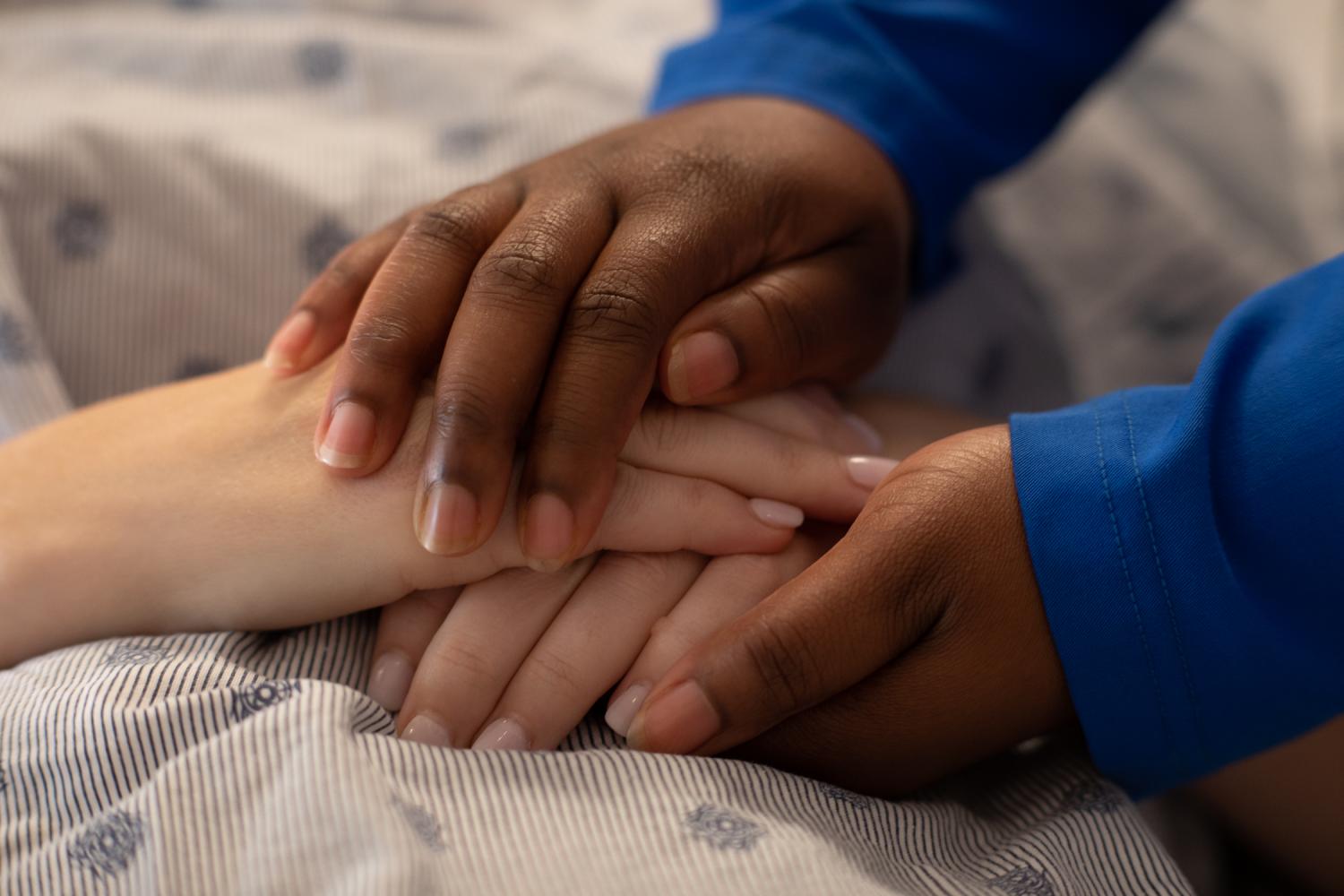 Why choose Nursing at Baptist University?
Personal, one on one instruction

from exceptional nursing faculty

An innovative teaching environment

incorporating traditional classroom education with simulated clinical experience.

Rich clinical experience

that provides you with first-hand training in the most advanced scientific and medical concepts

Collaborative learning environment

that includes strong mentoring, tutoring and academic support

Relationship with Baptist Memorial Health Care System

Employers seek out our nursing graduates

because they are well prepared with the knowledge, skills and confidence to become a leader in the nursing profession.
92%
NCLEX-RN Pass Rates
2019 pass rate on first attempt
97%
Job Placement Rate
2019 nursing graduate employment rate
72%
Program Completion Rate
nursing graduate's completion rate over the last 4 calendar years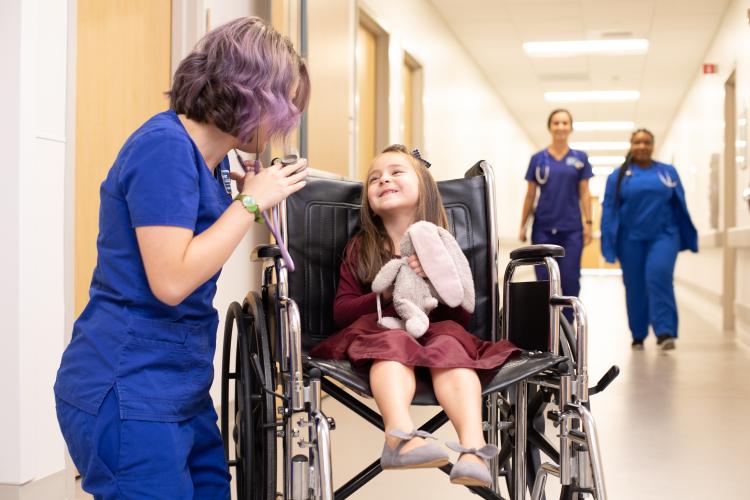 Nursing Specialties
PSYCHIATRIC MENTAL HEALTH NURSING

POPULATION HEALTH/COMMUNITY HEALTH NURSING

ADVANCED PRACTICE NURSING
Program Accreditation
The baccalaureate in nursing degree program at Baptist Health Sciences University is accredited by the Commission on Collegiate Nursing Education (655 K Street NW Suite 750, Washington, DC 20001, 202-887-6791).
The baccalaureate in nursing degree program is also approved by the Tennessee Board of Nursing (Health Related Boards 665 Mainstream Drive, Nashville, TN 37243, 1-615-532-5166; tn.gov/health).
Program Goals
The goals of baccalaureate nursing education at Baptist University are to:
Prepare professional nurses as generalists who:
Provide comprehensive direct and indirect patient-centered care for diverse populations along the health-illness continuum, in a variety of health care settings.
Promote quality and safety, as well as stewardship of health care resources.
Use research to guide evidence-based practice.
Prepare graduates to successfully pass the National Council of State Boards of Nursing Licensure Examination for Registered Nurses (NCLEX-RN).
Provide an avenue for graduates of Associate Degree of Nursing and Diploma programs to attain the knowledge and competencies of the professional nurse at the baccalaureate level.
Program Learning Outcomes
Using previously learned concepts (i.e., from the liberal arts, sciences and nursing) the graduate will:
Apply critical thinking and clinical reasoning skills to address simple to complex situations.
Translate research-based evidence into practice for safe, high-quality patient-centered outcomes.
Practice holistic care in a variety of health care settings for diverse populations across the lifespan and the health-illness continuum.
Integrate cultural, economic, social, environmental, genetic, regulatory, and political factors in designing care for individuals, families, and communities.
Use standardized terminology, information systems, and patient care technology effectively.
Use effective communication and collaboration skills with members of the health care team, patients, and support networks.
Synthesize principles of leadership and management, accountability, and life-long learning while functioning in multiple roles of care (i.e., provider, designer, manager, and coordinator) to ensure a safe practice environment.
Incorporate legal and ethical precepts, as well as standards of practice, in serving as advocates for the patient and the profession.
Integrate principles of quality improvement and safety to ensure optimum care.
Technical Standards
The following technical standards outline reasonable expectations of a student enrolled in the nursing program for the performance of common nursing functions:
Communication  
Ability to communicate with a wide variety of  people, and the ability to be easily understood.  Reading, writing, recording and documenting patient information required.
Analytical Skills/Critical Thinking 
Analytical skills sufficient to process information, to transfer knowledge from one situation to another, and to prioritize tasks. Critical thinking ability sufficient for safe, clinical judgment.
Hearing 
Auditory ability sufficient to monitor and assess patient needs; to detect and respond to alarms, emergency signals, and cries for help.
Vision  
Visual ability sufficient for observation and assessment necessary for the care of patients and operation of equipment.
Tactile 
Tactile ability sufficient for patient assessment and operation of equipment.
Mobility 
 Physical ability, flexibility, strength and stamina sufficient to provide safe and effective care.
Fine Motor Skills  
Fine motor abilities sufficient to provide safe and effective care.
Behavioral  
Emotional and mental health sufficient to establish therapeutic boundaries, to perform multiple tasks concurrently and to handle strong emotions.
Applying to the Program
To obtain a bachelor of science in nursing degree, students are required to successfully complete a total of 122 semester hours of course work. The program is designed to accommodate high school graduates and transfer students.