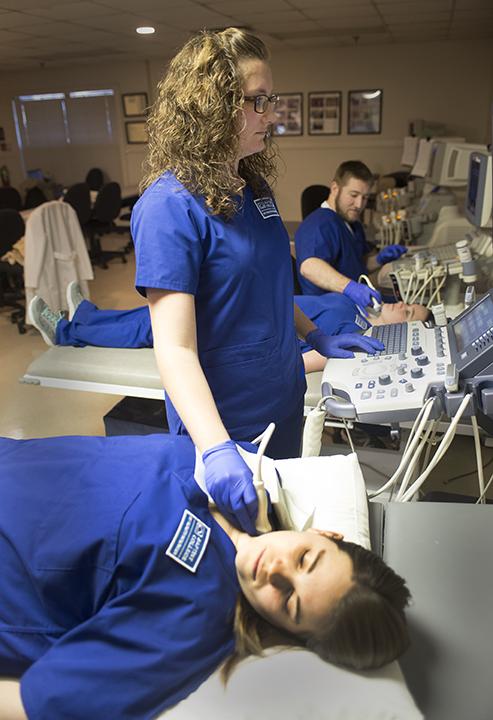 Students interested in the DMS program are required to complete several pre-program college level courses prior to applying to the program. All required courses are offered at Baptist University.
First-time college students are encouraged to begin their college education at Baptist University. If currently enrolled in another college, we strongly recommend that you apply for admission to Baptist University as soon as possible to complete the required pre-program college level courses.
Steps for Applying to the Program:
Step 1: Submit an application for admission to Baptist University
Step 2: Submit all required admission documentation
Step 3: Accept offer to attend Baptist University
Step 4: Complete and/or transfer 24 credit hours of pre-program course work with a C or better, as specified by the diagnostic medical sonography program degree requirements.
Step 5: Submit the Allied Health Intent to Apply Form

Submission of the Intent to Apply form guarantees consideration into the selection process for the program.

The selection process to the program is outlined in the Baptist University Catalog.

To be competitive in the selection process, applicants should maintain a cumulative college GPA of 3.0 or above.

 Applicants should earn a B or better in all pre-program courses to be competitive.
APPLY NOW
Invest in your future in health care, and apply to Baptist University