BHSU Hosts the Inaugural Tennessee Health Careers Summit & Expo for West Tennessee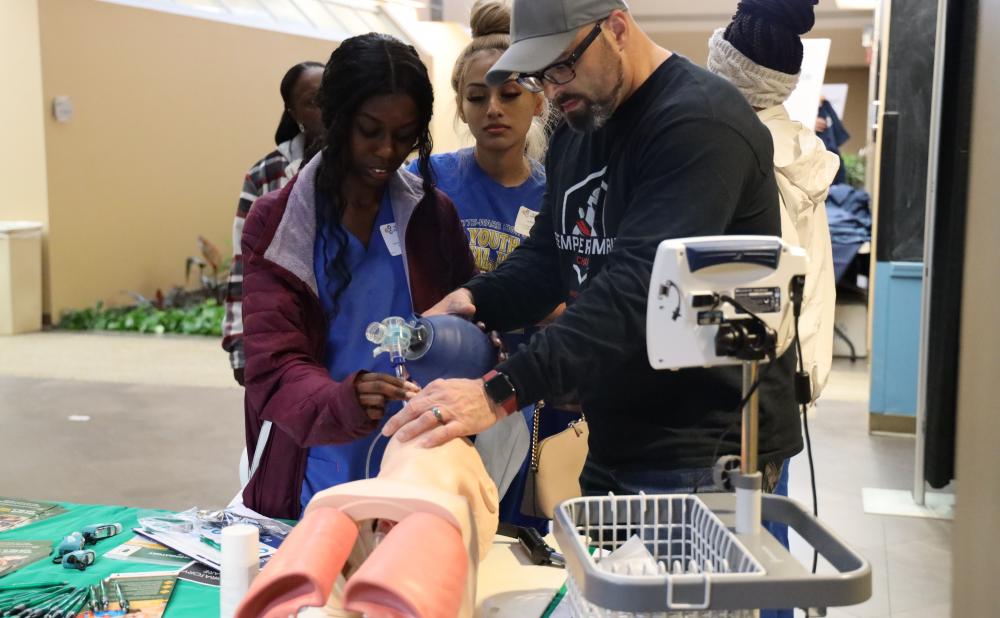 Saturday, Nov. 12th, the Baptist Health Sciences University auditorium was filled with students and their parents as the TN HOSA event got underway.
The purpose of this event was to:
Promote health professions and celebrate health as a career path for middle school, high school, and college students interested in pursuing health professions and health related careers. Students, parents, teachers, and advisors are invited to participate in this half day event where they will: 1) Meet and network with health professionals and health programs; 2) Learn from a keynote panel of health leaders in the state of Tennessee; 3) Participate in breakout sessions to build skills and knowledge to be successful in health professions; and 4) Engage in a statewide service project to honor and celebrate U.S. Military Veterans and Active-Duty Personnel and the health professionals who serve our them.
The day began with portable breakfast at the expo where students had the opportunity to engage in conversation with event sponsors and exhibitors. Sponsors and exhibitors showcased what their organization does and how their organization supports aspiring health professionals. 
Next the attendees gathered in the Campus Gymnasium for the live keynote panel session. During this session, students were able to engage with leaders in health and healthcare from across the state. These leaders included: LaTonya Washington, President of Bluff City Medical Society, Kimberly Lamar, Assistant Commissioner Division of Health Disparities Elimination Tennessee Department of Health, Will Jackson III, Chief Operating Officer and Chief of Information Systems Officer at Christ Community Health Services, and Zach Chandler, Executive Vice President and Chief Strategy Officer of Baptist Memorial Health Care. Each leader shared their career story and responded to questions posed by attendees during registration.
Later participants were led through randomized breakout sessions that further explored various aspects of health and healthcare and included interactive activities that let participants practice the skills and behaviors necessary for a successful career.
The final activity for the day consisted of the completion of a service project to benefit Military and Veteran Healthcare. The project was led by Vice President and CEO, West Tennessee Market, Vice President, Hospital and Affiliate Integration, Telehealth and Transformation Executive Sponsor of Baptist Memorial Health Care, Derick B. Ziegler and Assistant Director of VA Memphis Healthcare System, Hien Thu Nguyen.
Reflecting on the event, statewide planning chair, Briana Jegier, states:
"It was wonderful to welcome to BHSU and provide experiences and networking for so many students, parents, advisors, sponsors, and others interested in health for this inaugural TN Health Careers Summit & Expo. As an industry, health represents about 1/6th of our national economic opportunity. Connecting young people with professionals and industry partners now builds the foundation for a strong health industry in TN for generations."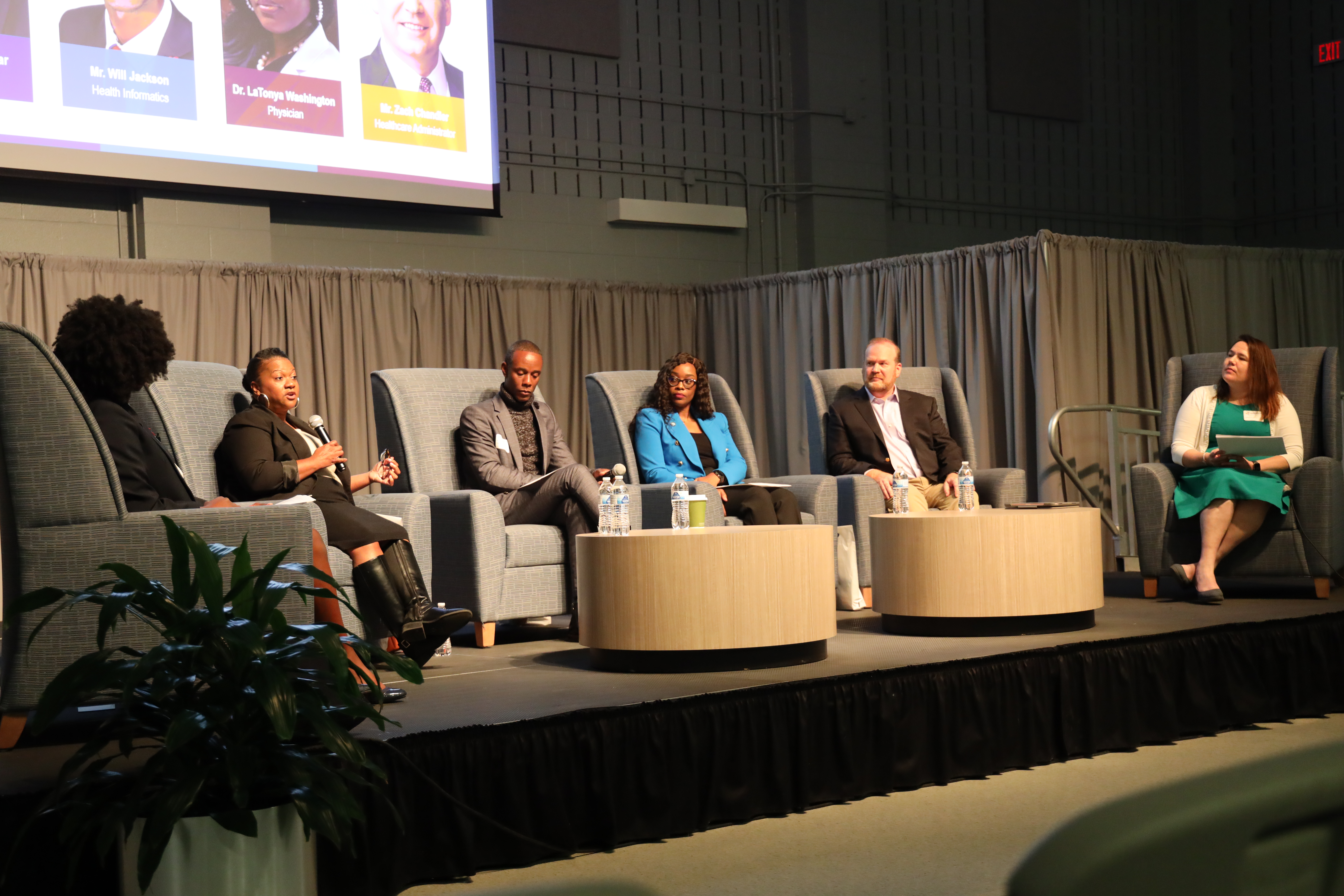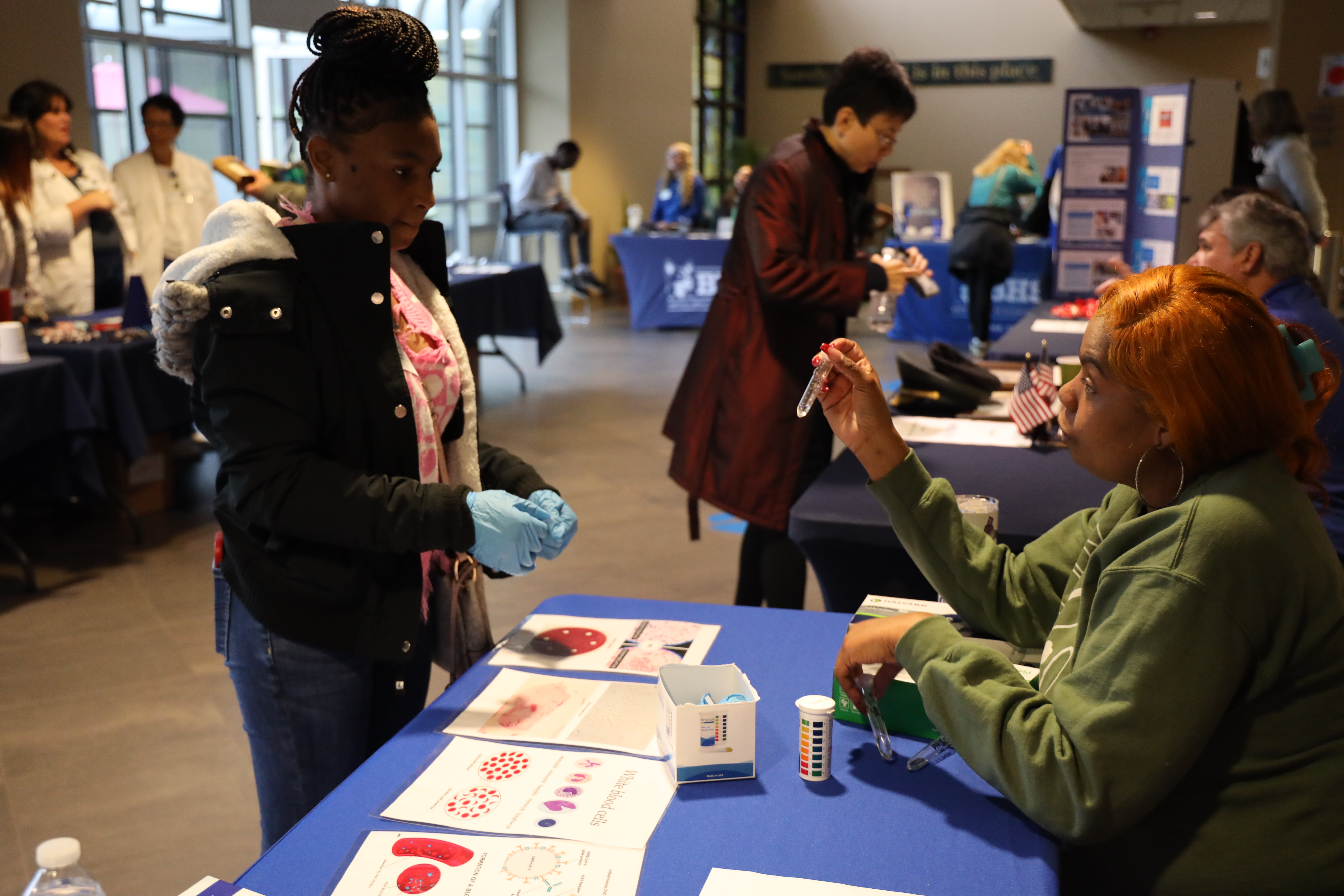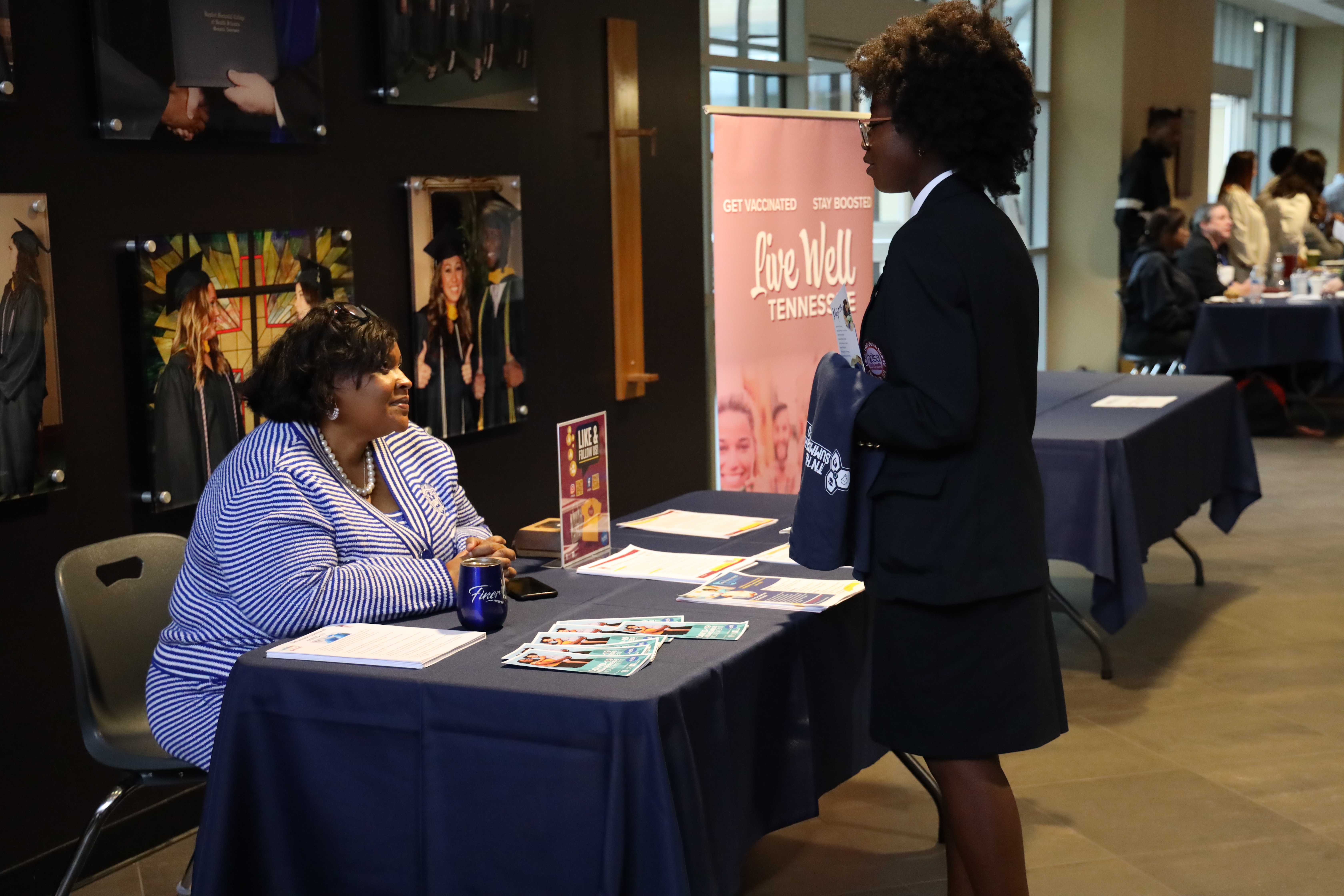 This event was sponsored by Baptist Health Sciences University (West Tennessee host), Baptist Memorial Health Care, Meharry Medical College (Central Tennessee host) and East Tennessee State University College of Medicine (East Tennessee host).  
The statewide planning committee chair for the event wasBriana J. Jegier, PhD, program chair and associate professor, Health Administration and Public Health at BHSU.
Statewide planning committee members include Dr. Michelle McDonald, dean of General Education and Health Studies at BHSU; Cynthia Bradford, system community involvement manager at Baptist; Abby Brann, system community involvement coordinator at Baptist; Natassah Chipman, academic operations coordinator at BHSU; Erica Johnson, director of admissions at BHSU; and Jennifer Martinez, administrative director at Baptist Women's Health Center.
The Tennessee Health Careers Summit & Expo was created by Tennessee HOSA-Future Health Professional (TN HOSA) in partnership with the Tennessee Area Health Education Center (TN AHEC) as an educational and service event to celebrate International HOSA Week and the U.S. National Health Professions Week, both observed in November. TN AHEC is the virtual participation sponsor for the event.