Introducing the College's new mascot, the Blue Healers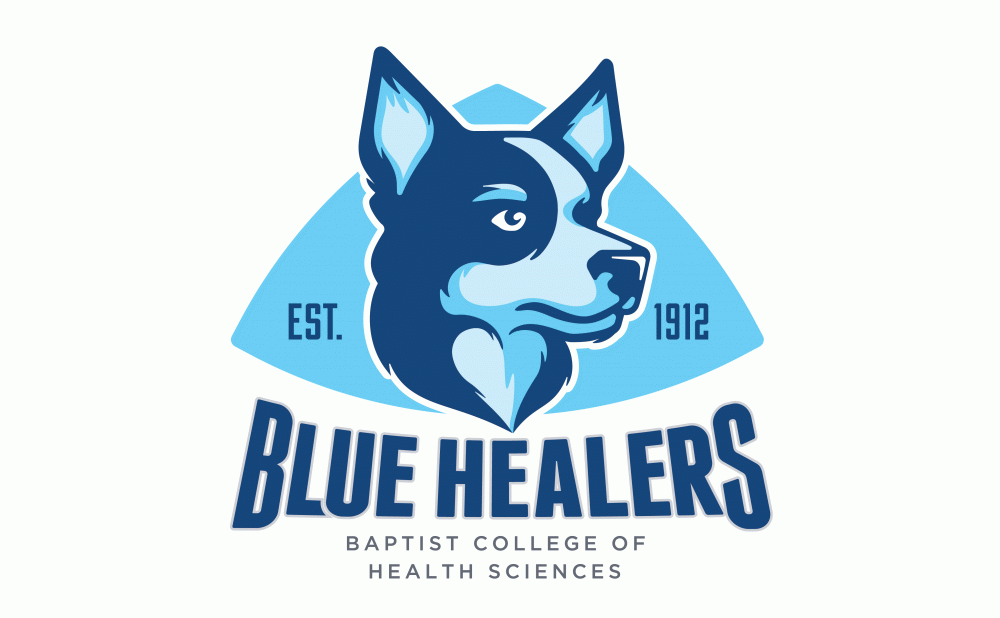 In the 107-year history of the College, the school has never had an officially-recognized mascot. The College recently changed its colors to shades of blue to identify more with the Baptist Memorial Health Care Corporation organization. Now with the new colors, comes a fun mascot.
"From talking with students, especially those straight coming from high school, we've found that by developing a sense of community and traditional branding we could make the College experience more relatable," said Megan Bursi, director of marketing and alumni. "We want to give students a vested sense of pride in the College by introducing the Blue Healers."
Bursi oversaw a strategic committee consisting of various stakeholders in the College including the Student Government Association (current students), alumni board of directors and faculty and staff members to help develop mascot identities. After reviewing the most voted on options, the committee worked with Red Deluxe Brand Management, an outside branding agency, to bring the new mascot to life.
The winner is the noble blue heeler, an intelligent and devoted breed of canine who embodies the work-ethic and sense of purpose that define the College student body. "The blue heeler's characteristics are a perfect mascot representation of the wonderful students who attend Baptist in order to live out their calling to become a health care professional," stated Dr. Betty Sue McGarvey, president.
The physical characteristics of the blue heeler include alertly pronounced, triangular ears, a mix of three shades of fur, and a mask or "patch" of darker fur surrounding half of their face. Blue heelers are of medium size with an athletic build.