President Dr. Betty Sue McGarvey Announces Retirement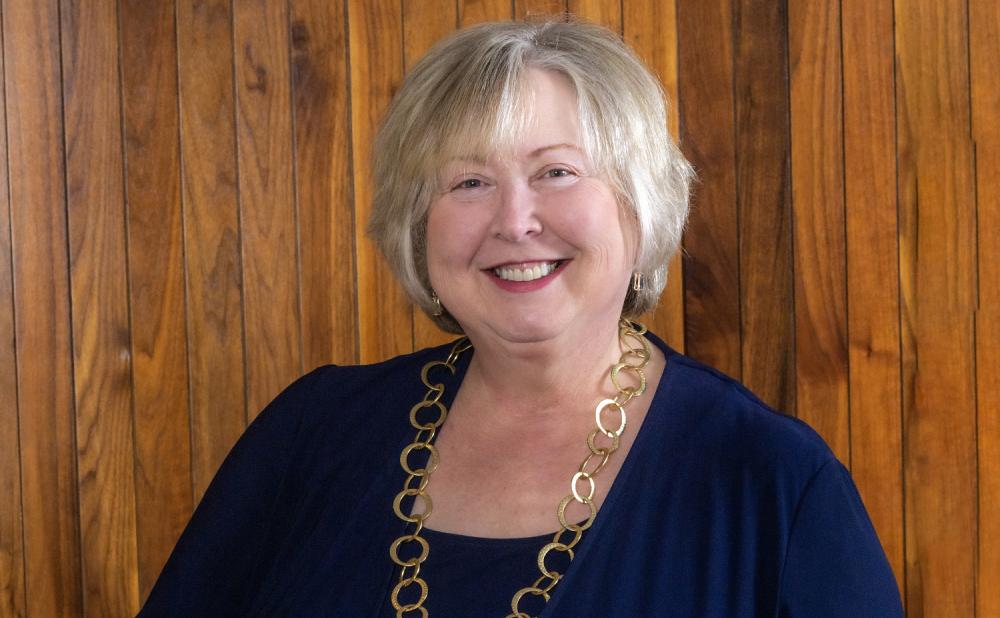 Baptist Health Sciences University President Betty Sue McGarvey, Ph.D., R.N has announced her plans to retire in the summer of 2023. After 48 years as a student, nurse, professor and accomplished leader, Dr. McGarvey is stepping down from her decades of professional service to the University.
Dr. McGarvey began her journey graduating with a nursing diploma from then Baptist Memorial School of Nursing in 1978. "It was kind of a fluke that I ended up in nursing school as a student to start with," said Dr. McGarvey. "I just knew I wanted a meaningful career." She worked in several units at the Baptist Medical Center including emergency department and cardiac while also earning a Bachelor of Science in Nursing from then Memphis State University. "I loved working at the bedside," said Dr. McGarvey. "I enjoyed caring for and interacting with patients and their families and working with so many different professionals in the hospital."
One of her nursing roles was as the staff development instructor for the emergency department and that is where she realized how much she enjoyed teaching and education. Starting in 1993, she moved to full-time teaching at then Baptist Memorial School of Nursing.  "I did not realize when I went to the School of Nursing that they were beginning to consider moving to a collegiate model. I was blessed to be a part of the founding planning committee who worked on the transition to Baptist Memorial College of Health Sciences," says Dr. McGarvey.
Dr. McGarvey has witnessed many changes at Baptist since she began working as a nursing assistant during nursing school. Baptist Memorial Health Care has had five leaders in its 110-year history and Dr. McGarvey has worked or studied under four of them; Dr. Frank Groner who served as system administrator from 1946-1980, Joseph Powell who led from 1980-1994, Stephen C. Reynolds, who served as system administrator from 1994-2014, and now Jason Little who has led Baptist Memorial Health Care since 2014.
Dr. McGarvey earned additional degrees during her tenure at Baptist including a Master of Science in Nursing in 1990 and a Doctorate in Philosophy of Nursing in 2002.
Several positions and years later, Dr. McGarvey assumed the role of President when Dr. Rose Y Temple retired in June 2005.  "Dr. Temple was an important mentor to me," said Dr. McGarvey.  "She encouraged me professionally and personally; I learned a lot from her outstanding example of leadership."
In the last 18 years, a lot has happened; the then College started offering doctorate level programs and became Baptist Health Sciences University in 2020.  The use of technology in both learning and the health care field has transformed the way education and health care are provided.
"Our student body has changed to reflect the communities we serve," said Dr. McGarvey, "and many of our students have had some college or are second career students seeking additional degrees."
The University has expanded its footprint in both student recruitment and clinical education opportunities as the Baptist Memorial Health Care system has expanded its reach to 22 hospitals across Tennessee, Mississippi and Arkansas over the years.
"I have had some incredible mentors through the years," said Dr. McGarvey. "And one of them reminded me often that leadership is about relationships. He affirmed for me that connections with others is the key ingredient with people you work with internally and externally.
Dr. McGarvey is proud that alumni are well represented within BMHCC and at the University. Many professors and staff are alumni from the University and worked in the Baptist system before returning to share their expertise and wisdom with future health care professionals. "It is always an honor to welcome alumni back to the University to serve and teach the next generation of students," explained Dr. McGarvey.
Dr. McGarvey has always been a visionary. The University was recently awarded candidacy status for a proposed college of osteopathic medicine to help educate and train doctors of osteopathic medicine, to help serve our community's medical needs.
"It has been an honor to work alongside Dr. McGarvey," said Zach Chandler, executive vice president and chief strategy officer at Baptist Memorial Health Care. "Her visionary leadership is demonstrated in the University's transition in 2020, offering graduate and doctorate level degrees, not to mention the proposed college of osteopathic medicine that we hope to open in 2024. We've relied on BHSU to educate health care providers to our communities for more than a century, almost a quarter of that under the presidential leadership of Dr. McGarvey."
Dr. McGarvey is well-respected by her peers, students, Baptist Memorial Health Care leadership and her board of directors.
"Dr. McGarvey is very goal oriented," said Anita Vaughn, former CEO and administrator of Baptist Memorial Hospital for Women and Spence and Becky Wilson Baptist Children's Hospital who has been on the University board of directors since she retired in 2016. Anita served on the search committee when Dr. McGarvey was hired as president of the then College.
"Wow did we luck into Dr. McGarvey," said Anita of that time. "The Lord really opened doors for us and what a wonderful thing. It has been the ultimate pleasure to work with her and towards the goals she has set."
Dr. McGarvey is also grateful for the leaders who have supported her over the years. "I am forever grateful for their ability to lead while never losing sight of the Baptist mission of healing, preaching and teaching," she said. "Baptist has been a wonderful place to work and grow."
When asked for her advice for students, Dr. McGarvey said she encourages them to connect daily with their passion for their work and remember excited them about their vocation in the beginning. "Keep what you do something personal, invest in what you're doing and the people you are serving," said Dr. McGarvey. "As long as you continue to do that, you'll grow and be successful."
In her next big role of retirement, Dr. McGarvey plans to spend time with her husband and their family, and do some traveling.
"The years have flown by; I look back and think 'how did that happen?'," she said. "But I will be a Baptist Blue Healer for life!"
The Board of Directors have engaged a search firm to lead in a national search for the next president. Dr. McGarvey will work closely with the board during the transition.