Reflecting on a time of pain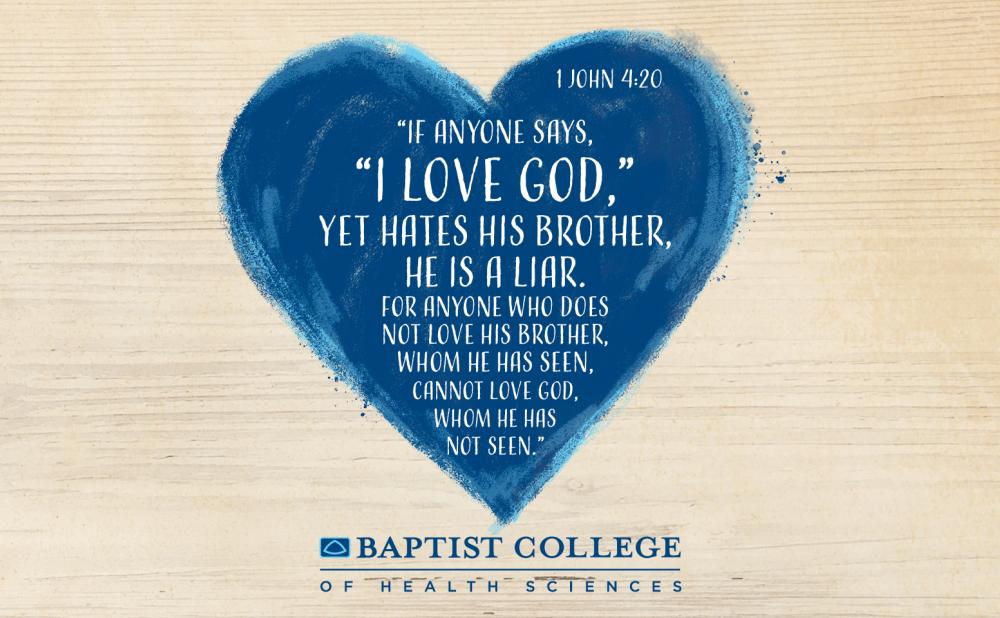 One of the commitment statements in the mission of Baptist University is "Fostering an atmosphere of respect for cultural diversity and the dignity of all persons." Underlying this commitment statement is the belief that all persons are created in God's image and worthy of love and respect. The way we treat each other and those we are privileged to serve speaks louder than any words I could write on paper. Racism has no place in our College, in our city or in our world.
I John 4:20 says "If anyone says, "I love God," yet hates his brother, he is a liar. For anyone who does not love his brother, whom he has seen, cannot love God, whom he has not seen."  The events of this past week and weekend remind us that the verse is not a suggestion, but rather a directive on how we are to live, and more importantly, love each other in this world. If we say we love God, then we must love all others with words, actions and sincere spirits of fellowship. Our hearts go out to the family of Mr. George Floyd and all who suffer injustices.