Spiritual Renewal Week Inspired Creativity Across Campus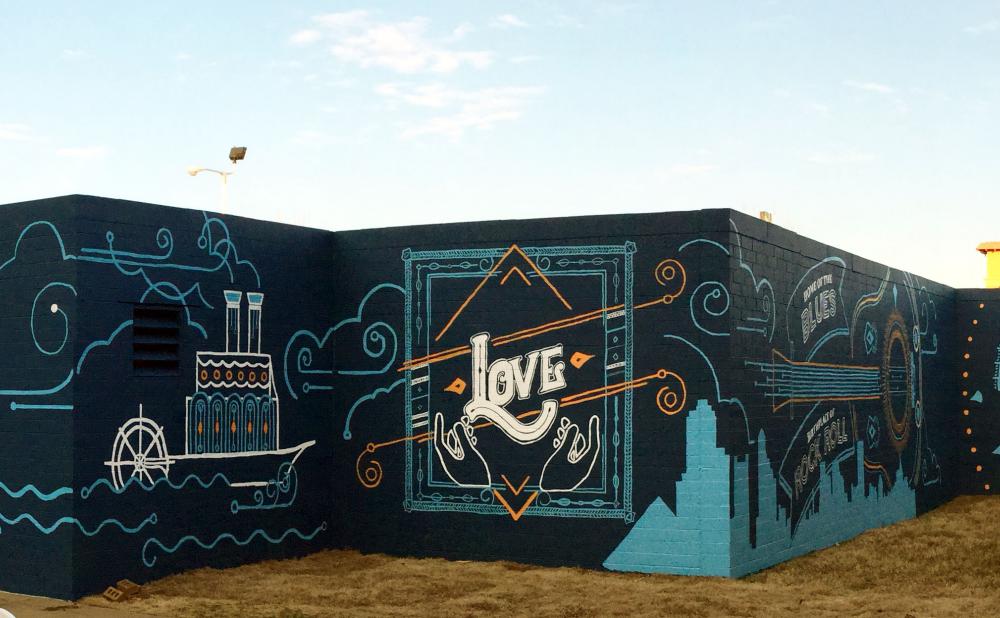 Campus Ministries sponsored the annual Spiritual Renewal Week, February 22 – 26. This year's theme was "Expressions of Prayer," praying through color to express your faith. 
The week started with a concert by contemporary Christian artist, Tim Timmons.  Workshops followed by local ministers, authors and leaders centered around prayer.  Sybil MacBeth, author of Praying in Color; Drawing a New Path to God, led two workshops entitled "Praying in Color" and "Praying Scripture with Pens and Doodles."   Lynda Gayle Deacon, music administrator and event coordinator at Calvary Episcopal Church in Memphis led a workshop entitled "Introduction to Labyrinth Spirituality."  The week continued with Dr. Sharon Hinton, nurse specialists for the International Parish Nurse Resource Center at the Church Health Center in Memphis leading  two workshops, "Discovering God; Discovering Self Through Spiritual Journaling" and "Thirty Ways to Pray."  
The week ended with the College mural painting. Baptist College added to the I Love Memphis mural series around the city of Memphis by painting a mural of their own on the main campus. The mural was designed by local artist, Matt Ladner and students, alumni, faculty, and staff painted the mural in shifts on Friday, Feb. 26.  "This is a great opportunity for people to understand the uniqueness of Baptist College as we interweave faith, learning, and fun," said Karen Smith, Director of Campus Ministries for the College. "Many times we forget that God is a creative God, always creating new paths and new ideas, so our goal for this event is to help people see God in a new light through their creativity."