Winners of the 2nd annual Case Study Challenge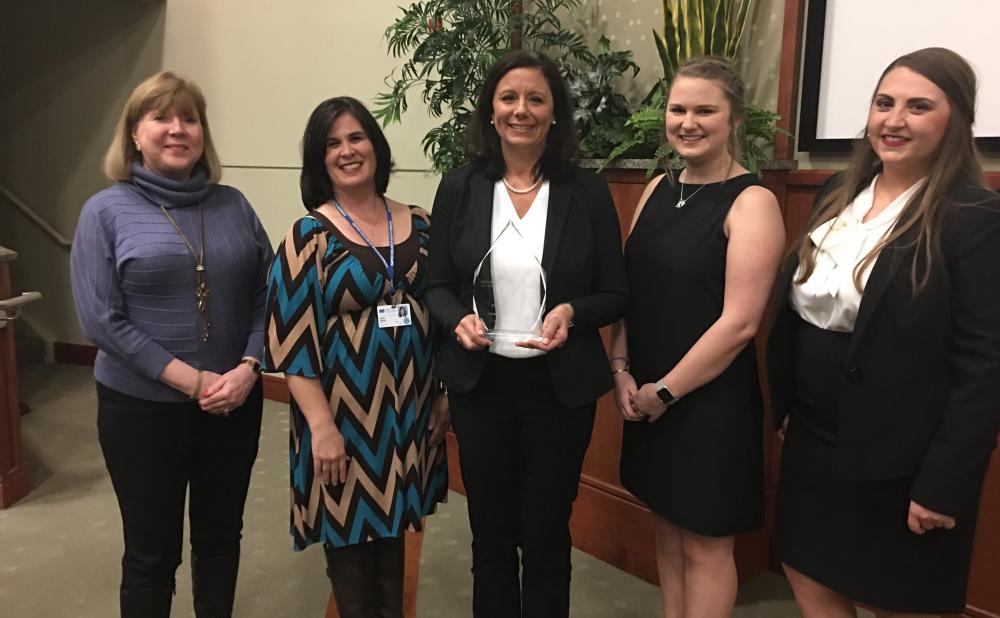 Congratulations to the Baptist College case competition team of Krista Rinehart, Bretley Agee, Amanda Deering, Taylor Wisdom, and Sarah Johnson on their victory over Christian Brothers University on Tuesday evening at the 2nd Annual Inter-Professional Health Care Case Study Challenge.  This is the 2nd victory for Baptist University.
On February 21, 2017, students from Baptist College and Christian Brothers University competed in their 2nd annual inter-professional health care case study challenge event, at Garrett Auditorium on the campus of Baptist Memorial Hospital Memphis.  The competition was established in 2015 to foster and promote academic excellence, collaboration, and collegiality among and between the students at Baptist College and Christian Brothers University, and to provide those students with an opportunity to engage in team-based critical thinking and problem-solving.
This year's case study was designed to address specific aspects of care, care-coordination, and integration between public and private health care organizations, as it relates to the diagnosis, treatment, and prevention of Type II Diabetes Mellitus. 
The case also addressed how comorbidities such as obesity and hypertension can make positive outcomes more difficult to achieve, especially in urban and inner city areas, where a majority of the population are classified as low socio-economic status, and are adversely affected by competing social determinants of health. 
The students representing CBU and Baptist College spent many hours of their free time, away from their studies, researching Type II DM and the case that has been presented to them.  The case competition was their opportunity to present their findings before a panel of three judges, who are public health experts in the Memphis/Shelby County area, and to provide suggestions on ways to improve the ability of clinicians, health systems, and community health partners to engage, collaborate, and treat patients with chronic Type 2 diabetes, within a vision and purpose of community engagement and responsible interventions.