You Are Invited to a Twitter Chat on #BaptistDNP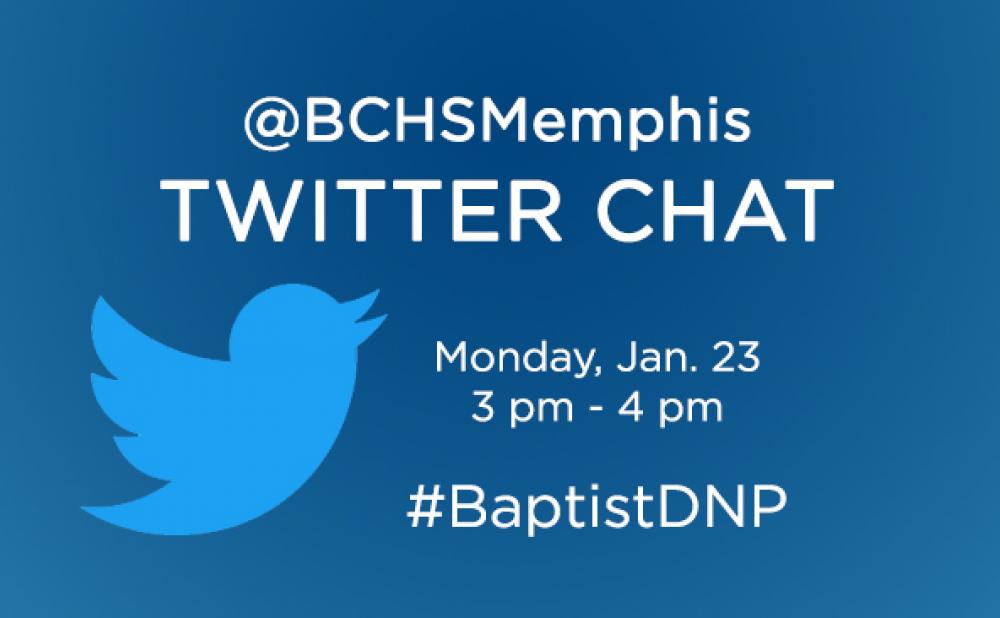 Want to know more about the upcoming Doctor of Nursing Practice at Baptist College? Join our Twitter Chat on January 23rd, 3pm – 4 pm to get all your questions answered from the Baptist University DNP team. You can follow along with the twitter chat by following the hashtag #BaptistDNP or the College's twitter page @BCHSMemphis. To submit a question or discuss responses with attendees, simply log in to your Twitter account and tweet a question/response with the hashtag #BaptistDNP. We will be responding live during the Twitter Chat, but you can submit questions any time leading up to the event.
Don't use Twitter? You can still follow along without an account by going to https://twitter.com/BCHSMemphis
​Hope to see you there!