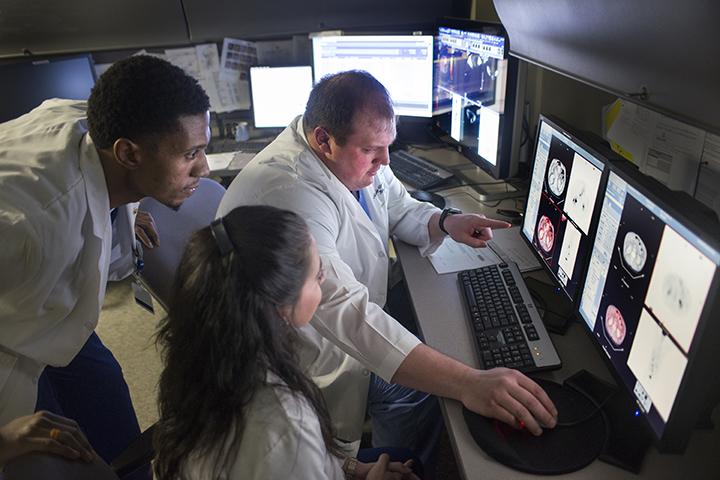 Your future as a nuclear medicine technologist
Jobs in Nuclear Medicine 
Gradates in nuclear medicine technology work in a wide variety of clinical settings, such as:
Hospitals
Cardiologist's offices
Oncologist's offices
Outpatient imaging facilities
Nuclear Pharmacies
University affiliated teaching hospitals
Research institutions
Colleges, Universities, Professional schools
Nuclear medicine technology graduates also serve in a variety of leadership positions, such as department managers and supervisors, instrumentation or computer applications specialists and officers in various professional organizations. 
Potential Salaries:
In May 2018, the median annual wage for a nuclear medicine technologist was $78,870 or $37.92 hourly. The lowest 10% earned $55,330 while the highest 10% earned $104,730.
Annual Mean Salaries:
Hospitals: $78,590
Office of Physicians: $78,230
Medical & Diagnostic Laboratories: $75,710
Outpatient Care Centers: $106,380
Specialty Hospitals: $79,790
Manager: $92,607**
Research Facility: $90,568**
Sources: *Bureau of Labor and Statistics: Occupational Employment Statistics (May 2018) **Salary.com (2016)